Ryan Technologies is the global leader in forensic, security, and law enforcement product distribution in China. With over 20 years of experience, our company has had the distinct advantage of growing with the technology we represent, and intend on doing so for years to come.
ABOUT OUR COMPANY
Founded in 1992 and operated out of Santa Barbara California, Ryan Tehcnologies has worked with clients all over the world. Bicultural by origin, Ryan Security tightly coupled itself with foreign based rep offices headquarted in
Beijing
and has consistently expanded its coverage opening 5 other offices in key cities inlcuding
Shanghai
, 
Guangzhou
, 
Chengdu
, 
Wuhan
 and
Shenyang
.  Additional repair stations can be found in over 30 other locations throughout China.  The high level of communication between our Mandarin fluent US office and highly motivated Chinese staff gives our clients an unparalleled and transparent view into the market.
Our company strives to provide our customers first-class product, service and technology by working closely with our clients and acting as an extension of the company we represent. We fund our own research and development to understand how to best integrate products offering our customers well rounded solutions to the set of issues unique to their region. Staffing over 100 employees across sales, production, technology, and logistics, Ryan Technology is heavily invested in the market and committed to representing our clients to the fullest.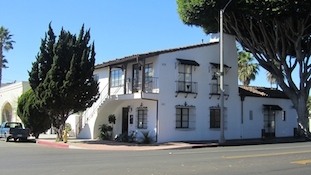 Our Goal
We have sold and managed several technology transfer projects to China handling all training, sales, installations, after sales support and more. For over twenty years our goal has remained the same; to make business with China successful for our clients. We provide a full range of services toward meeting those goals, including the following.

Finding your market
We assess the needs and resources of potential purchasers, and evaluate the potential or approved funding for purchases. We can usually estimate the potential value of the market long before getting your product in front of customers.

developing the market
We introduce technologies and educate the market about new technologies while creating company and product recognition through advertising, trade shows, sales and training seminars, customer visits and on-site demonstrations. Your products will also be placed with key customers who lead their industries.
Saving time and money
We can efficiently negotiate the complex bureaucracy, regulations and exchange controls that deter companies from China. Our experienced, bilingual personnel in the U.S. and China are able to break down the cultural and language barriers that impair sales.
Building relationships
Ryan Technologies provides highly qualified local sales and service personnel to represent your product and technology and to ensure that proper training and service promote customer satisfaction. We work hard to find, train and keep the best personnel available to represent each product line.
In short, Ryan Technologies is known for our commitment to meeting the needs of Chinese customers and the long-term success of our western clients selling into the China market.